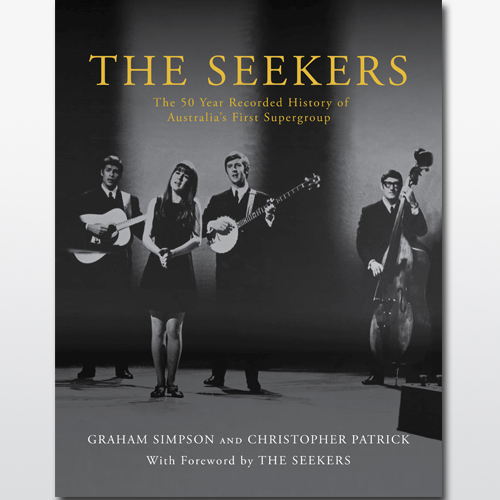 The Seekers
Graham Simpson & Christopher Patrick
About the book
The 50 Year Recorded History of Australia's First Supergroup
This is the world's first 'Enseeklopedia' — a treasure trove of stories, music analysis and rare memorabilia. Moreover, it is a long overdue salute to Australia's Fab Four and their enduring recording catalogue.
From the big hits like 'Georgy Girl', 'The Carnival is Over' and 'Morningtown Ride' through to the more obscure recordings by Australia's first supergroup, here is a book that offers an extraordinary analysis of every song The Seekers have ever recorded.
Coupled with fascinating insights about those recordings, along with much rare, never-before-seen Seekers memorabilia from the four corners of the globe — and some priceless trivia.
AVAILABLE NOW
You may also be interested in The Seekers: Behind the Curtain