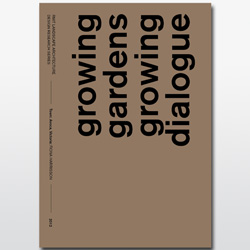 Growing Gardens Growing Dialogue
RMIT Landscape Architecture Design Research Series
About the book
This book is a collection of gardens in Avoca, Victoria, designed and built by Landscape Architecture students from RMIT University.
The gardens are the outcome of a 'live' landscape education program where students explore the practical application of intellectual concerns through working in communities facing particular social- and climate-related issues.
This project was part of the Avoca Eco Living Festival, initiated by Lyndal Jones as part of The Avoca Project, her ongoing art, place and climate change project at Watford House, Avoca. The festival was directed by Lyndal Jones and Margaret Pilgrim.
This is an account of the processes and outcomes of that journey.
Currently Unavailable