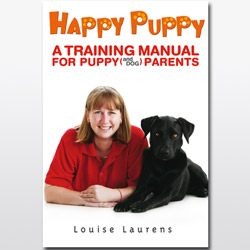 Happy Puppy: A Training Manual for Puppy (and dog) Parents
Louise Laurens
About the book
A well-behaved pooch creates a calmer home environment: a happy dog equals a happy parent!
In Happy Puppy: A Training Manual for Puppy (and Dog) Parents, Louise Laurens instructs first-time and long-time dog owners about: dog pack structure rewards and punishments looking after your dog's health and more training issues.
Also includes case studies that illustrate what action should be taken and reassure you that you're not alone in your doggie mishaps. Louise Laurens is a highly qualified puppy and dog trainer and veterinary nurse.
She has been a leading dog trainer in the greater Brisbane area for over 14 years.
Currently Unavailable