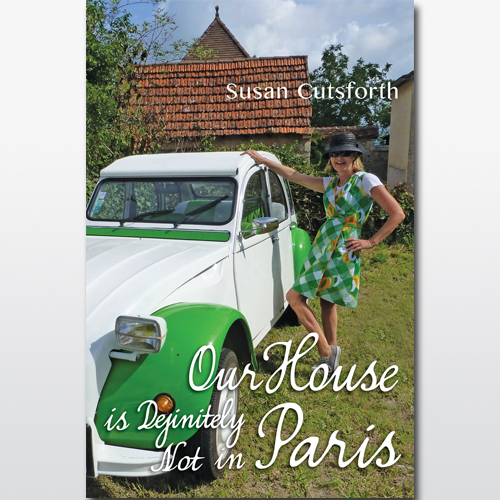 Our House is Definitely Not in Paris
Susan Cutsforth
About the book
Our House is Definitely Not in Paris is the third memoir in the 'Our House' series, following 'Our House is Not in Paris' and 'Our House is Certainly Not in Paris'.
The French countryside has again been poetically evoked in this delightful, charming and captivating memoir. The renovee adventures continue to enchant the reader and draw them further into the unfolding account of the Cutsforths' other life. This memoir allows us to travel side by side with Susan and Stuart as they fling open the shutters each day in their petite maison in a small French village.
Humour, drama and pathos - Cuzance is a microcosm of the world. Cuisine, markets and the stunning rural landscape of Le Lot - a story that holds equal appeal for armchair travellers; those who already love France or those who will be inspired to explore the most visited country in the world.
'Our House is Definitely Not in Paris' is about the cadences of daily life in a French country village, permeated by the clanging of church bells, enveloped in the endless golden light of a French summer.
Available Now