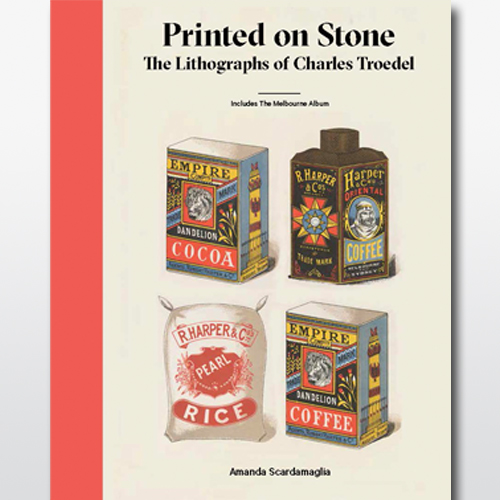 Printed on Stone: The Lithographs of Charles Troedel
Amanda Scardamaglia
ISBN: 9781925556490
About the book
Includes the Melbourne Album, plus select images from the New South Wales Album
This book is the first to document the visual history of print advertising in Australia and in so doing provides a valuable illustrated social history of Australia.
Charles Troedel (1835–1906) was a master printer and lithographer, and the face behind the production of most of Australia's early advertising posters, product labels, and other print ephemera, as well as the iconic Melbourne Album.
Troedel's catalogue of lithographs trace the production and evolution of nineteenth century commerce and culture—in the home, at the bar, in health, hygiene and housework, with fashion and style and in leisurely pursuits—defining the legal categories under which this content was protected and the way advertising came to be regulated.
Winner of the 2020 Victorian Premier's History Award
Now Available