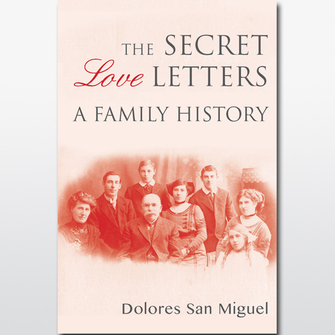 The Secret Love Letters: A Family History
Dolores San Miguel
About the book
In The Secret Love Letters: A Family History, the author delves into the history of her Spanish ancestors, the once-illustrious San Miguels, and uncovers the forbidden love affair that tore the family apart.
Fay Johnston told her daughter of a collection of letters she had kept hidden away for over sixty years, promising to show them to her when the time was right. It was only after her mother died that Dolores found the letters, concealed beneath a large piece of wood deep within a storage cupboard.
Through endless research and close analysis, Dolores pieced together nearly a hundred letters, newspaper ads, doctors' notes and postcards to unravel the story of her parents' romance, kept secret for over two decades.