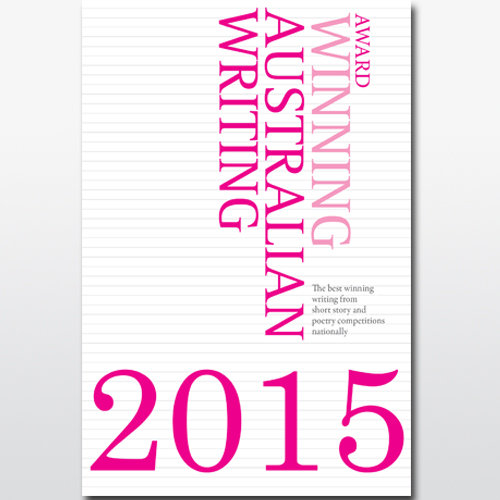 Award Winning Australian Writing 2015
Chloe Brien
About the book
The Best Winning Writing from Short Story and Poetry Competitions Nationally
The eighth edition of Award Winning Australian Writing (AWAW) continues its commitment to showcasing the best short stories and poems that have won competitions around the country. This year, AWAW is proudly launching at the Melbourne Writers Festival, on 30 August at 5pm.
The collection will feature over fifty writers and competitions. It will include a foreword by Elizabeth Flux, freelance writer and editor of Voiceworks magazine.
Both established and emerging writers are featured in this year's anthology, including Kevin Gillam, Emmie Rae, Jessica Yu, Laura Elizabeth Woollett, Chloe Wilson, who won The Age Short Story Competition in 2012, and David Campbell, who has published two books of original Australian verse and a collection of short stories, and has been published extensively in Australian short story and poetry anthologies.
The following writers are featured in AWAW 2015: Anne Vines, Ashley Thomson, Becky Bunting, Ben Goldsworthy, Ben Goodfellow, Ben Walter, Beverley Lello, Bob Wright, Brenda Joy, Carmel Lillis, Chloe Wilson, Christine Mackley, Christopher Ringrose, David Campbell, Disapol Savetsila, Elizabeth Kuiper, Else Fitzgerald, Emma Viskic, Emmie Rae, Felicity Plunkett, Fran Collings, Frances Olive, Freya Cox, Greg McFarland, H. T. Thomas, James Noonan, Janeen Samuel, Jason Cleary-Gorton, Jessica Yu, Jim Brigginshaw, Jonathan O'Brien, Judith Beveridge, Karen Manwaring, Katelin Farnsworth, Keren Heenan, Kerrin O'Sullivan, Kevin Gillam, Laura Elizabeth Woollett, Laura Elvery, Lauren E. Mitchell, Lily Stojcevski, Margaret Betts, Maria Bonar, Marilyn Humbert, Marjorie Lewis-Jones, Mark O'Flynn, Michelle Wright, Nicholas Couldwell, Nikki Wilkinson, Robyn Lance, Sarah Rice, Shey Marque, Simon Kennedy and Will Whiten.