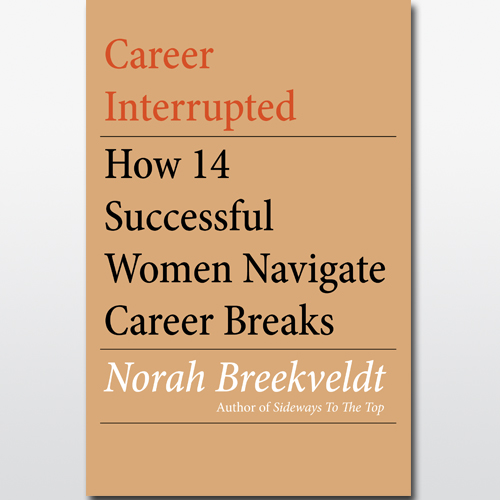 Career Interrupted
Norah Breekveldt
About the book
How 14 Successful Women Navigate Career Breaks
In Career Interrupted fourteen high-achieving women talk openly about their challenges in carving out a successful career after a break. These women come from all walks of life — from battlers to privileged backgrounds, from small business to big corporations, from large corporates to small business, from professional services to the community sector. Several women had children and talk candidly about what it's like to be in the throes of mother guilt and come out the other side; some are expatriates who returned to Australia to rebuild their career, yet others had to re-establish their career after a misstep.
Buy Norah's first book, Sideways to the Top
Buy Career interrupted and Sideways to the Top
for the special price of $40.
Now Available