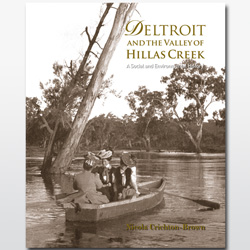 Deltroit and the Valley of Hillas Creek: A Social and Environmental History
Nicola Crichton-Brown
About the book
It takes vision and fortitude to transform 'wilderness' in the Murrumbidgee basin into something of the eminence of Deltroit, one of the finest grazing properties south of Sydney.
Who was it that achieved this, how was it done, and why did this iconic Riverina property, about which nothing has ever been published before, end up in the hands of King Ranch, Texas, a giant in global beef production?
What is it about Deltroit that continues to seduce and set the benchmark in modern pastoralism?
Available Now