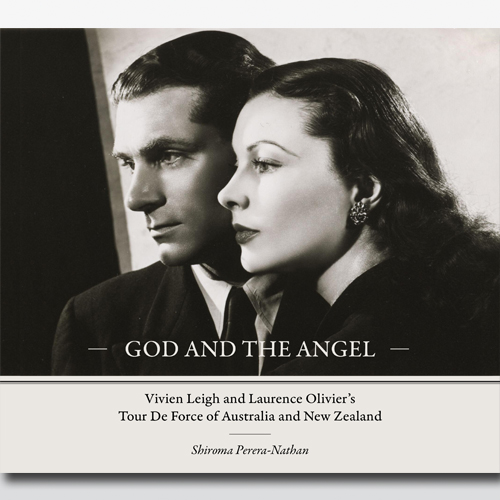 God and The Angel
Shiroma Perera-Nathan
ISBN: 9781922779151
About the book
A story of romance, fame, glamour and betrayal to rival that of Princess Diana and Prince Charles.
The 'undisputed King and Queen of the English stage,' Sir Laurence Olivier and Vivien Leigh toured Australia in 1948 as an adored celebrity couple. God and The Angel details the heights of their fame and the beginnings of the end of their 'fairy-tale' love story.
This is the first illustrated book on the 1948 Old Vic Tour of Australia and New Zealand, led by Olivier and Leigh.
Pre-order Now