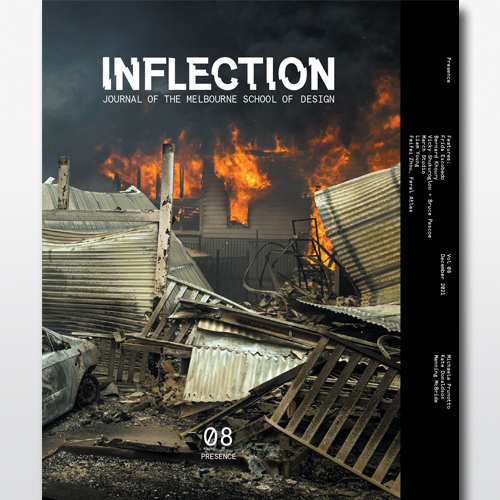 Inflection: Journal of the Melbourne School of Design_Volume 08 Presence
ISBN: 9781925556759
About the book
Editors:
Michaela Prunotto, Kate Donaldson and Manning McBride
Inflection is published annually by the Melbourne School of Design at the University of Melbourne and Melbourne Books.
Inflection Volume 08 Presence poses the question: How is the power of 'presence' shaping architecture and place-making today?
Once purchased, you can access your digital copy of Inflection by navigating to the 'My Account' tab and selecting 'Access eBooks'. You MUST create an account to access the flipbook.
View a sample article from the flipbook below