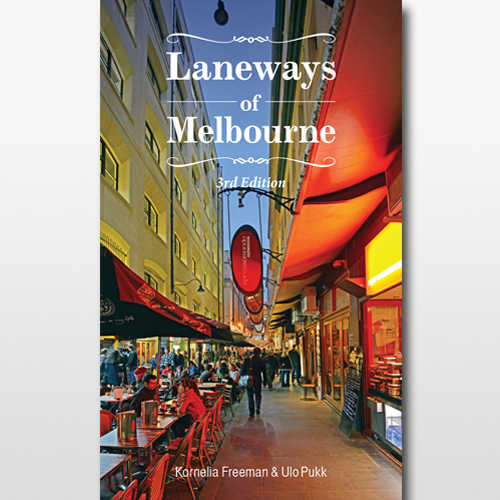 Laneways of Melbourne
Kornelia Freeman and Ulo Pukk
About the book
New 3rd edition, revised and updated featuring new laneways, restaurants and more ...
Melbourne's unique laneways are a wonderful place of excitement and discovery, and a mecca for people who love to explore, socialise, shop, eat and drink. Laneways of Melbourne is a visually stunning guidebook to the 200+ laneways, alleys and small streets of Melbourne's CBD.
A fold-out map on the inside cover will guide you to laneways from Ulster Lane off Spring Street to Captains Walk in the Docklands, and the captions on each page will inform you of each laneway's fascinating history and name origins. Laneways of Melbourne presents vibrant street art, secret locations, popular restaurants and clubs, and much more.
In the media
Available Now