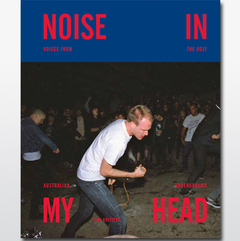 Noise in My Head: Voices from the Ugly Australian Underground
Jimi Kritzler
About the book
The Ugly Australian Underground documents the music, songwriting, aesthetics and struggles of fifty of Australia's most innovative and significant bands and artists currently at the creative peak of their careers. The book provides a rare insight into the critically heralded cult music scene in Australia.
The author, Jimi Kritzler, is both a journalist and a musician, and is personally connected to the musicians he interviews through his involvement in this music subculture. The interviews are extremely personal and reveal much more than any interview granted to street press or blogs.
They deal with not only the music and songwriting processes of each band, but in some circumstances their struggles with drugs, involvement in crime and the death of band members.
Available Now