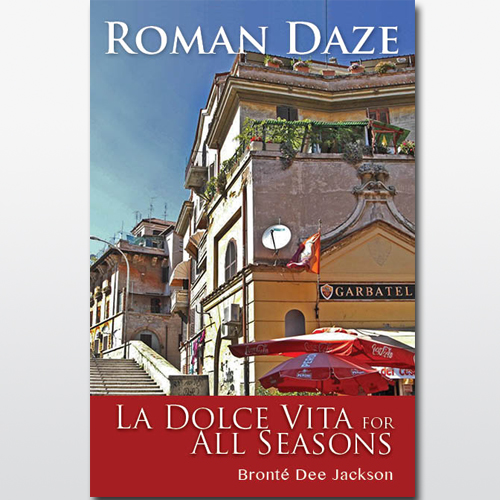 Roman Daze: La Dolce Vita for All Seasons
Bronté Dee Jackson
About the book
In Roman Daze: La Dolce Vita for All Seasons, Bronté Jackson describes how the seasons, food, family, landscape, rituals and history combine to create and explain the Italian lifestyle and why, from the outside, it looks like La Dolce Vita.
Bronté Jackson's perceptive and humorous memoir takes your hand as she walks through the streets of the city, infects you with her passion for Rome, its quirks and eccentricities and debunks a number of the myths of La Dolce Vita.
Also available as an ebook on all platforms.