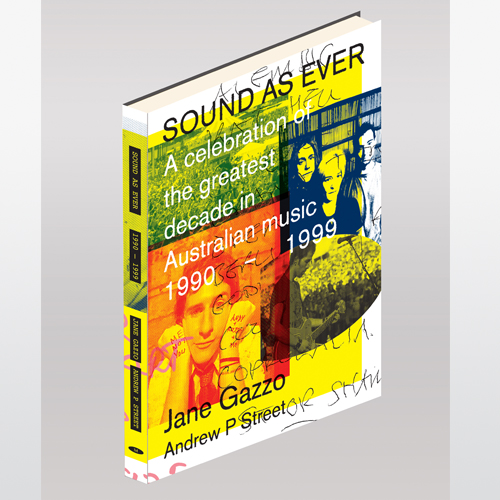 Sound As Ever: A Celebration of the Greatest Decade in Australian Music (1990-1999)
Jane Gazzo
ISBN: 9781877096211
About the book
The '90s was a magical time for Australian music. The Big Day Out and Triple J went national and suddenly everyone was getting a 3-piece together and gigging in the inner-city pubs of their town.
Sound as Ever is a celebration and a documentation of this fertile period with never-before-seen photos and archives from the time and never before told stories about the songs, bands, festivals and break-ups from the artists and industry folk who were there.
Sound As Ever is named after the eponymous Facebook Group co-founded by Jane Gazzo that is a very dynamic space with over 18,000 members.
Now Available