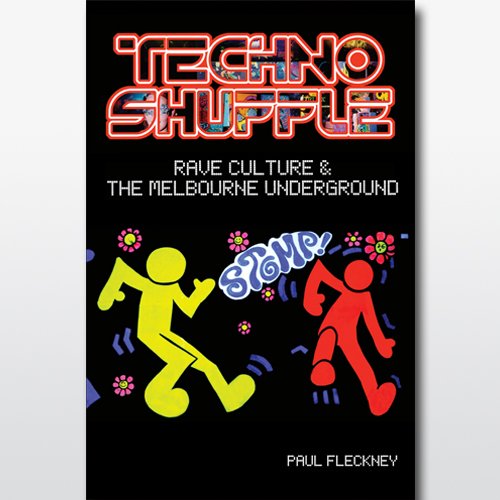 Techno Shuffle: Rave Culture and The Melbourne Underground
Paul Fleckney
About the book
During the '90s, Melbourne's warehouse party scene was at its peak. Every weekend in 'Techno City', thousands of ravers expressed their freedom through music, ecstasy and dancing the Melbourne shuffle.
Techno Shuffle traces rave's evolution from tiny underground clubs to vast waterfront wonderlands sparkling with creativity. We meet the personalities and places that shaped a subculture and we learn how bitter rivalries, the internet and a city on the move ultimately tore the scene apart.
Techno Shuffle unfolds against a backdrop of post-war migration, gay and lesbian rights, the AIDS crisis, Australian drinking culture, the Melbourne gangland killings and the global ascendancy of dance music. During these anxious times in our post-truth age, '90s rave teaches us the value of freedom, community and respect. Let the party begin.
Now Available