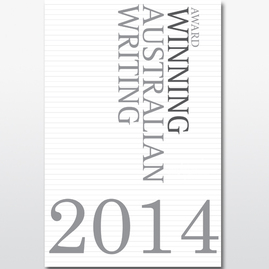 Award Winning Australian Writing 2014
Chloe Brien
About the book
The Best Winning Writing from Short Story and Poetry Competitions Nationally
Now in its seventh edition, Award Winning Australian Writing (AWAW) continues its commitment to showcasing the best short stories and poems that have won competitions around the country.
The 2014 edition proudly includes a foreword by Jo Langdon, author of the poetry chapbook Snowline and inaugural winner of the Rachel Funari Prize for Fiction.
This year's writers are Alison Davis, Ashleigh Synnott, Beverley Lello, Broede Carmody, Bronwyn Lovell, Carmel Lillis, Chloe Wilson, Christine Mackley, Claire Aman, David Campbell, David Francis, Debi Hamilton, Eleanor Garran, Emily O'Grady, Emma Viskic, Helen Bradwell, Jennifer Down, Jeremy Poxon, Julie Twohig, Kevin Gillam, Laura Elizabeth Woollett, Leah McIntosh, Linda Brucesmith, Elizabeth de Fégely, Lyn Chatham, Marian Matta, Marian Penman, Mark O'Flynn, Mark Smith, Michelle Wright, Miranda Debeljakovic, Paul South, Penny O'Hara, Polly Whittington, Rachelle Rechichi, Rafael S. W., Ric Hambleton, Ruth Wyer, Sarah Kanake, Shey Marque, Shirley Chalmers, S. J. J. F. Rutherford, Susan Fealy, Susan McCreery, Suzi Mezei, Vicky Daddo, William Cotter, Yasmin Tambiah and Zena Shapter.
Available Now