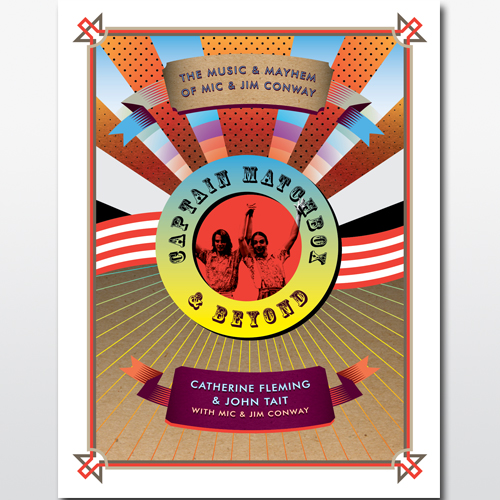 Captain Matchbox & Beyond: The Music & Mayhem of Mic & Jim Conway
Catherine Fleming & John Tait with Mic & Jim Conway
ISBN: 9781922129758
About the book
This book uncovers the zany world of Captain Matchbox, but goes far beyond by following the extraordinary careers of Mic and Jim Conway. After Matchbox disbanded, the brothers were intimately involved with the Pram Factory and Circus Oz. Jim Conway eventually broke free of 'novelty' to become one of Australia's premier blues musicians, while the name Mic Conway has become synonymous with 'new vaudeville' in Australia.
But beware, if you choose to climb aboard the Conway roller-coaster you will encounter gratuitous nudity, free love, tumultuous relationships, unashamed namedropping, tragic vehicle crashes, circus acts, an incurable debilitating disease, political satire, ungodly language, and a barrage of puns and bad gags.
This book, possibly more than any other, captures the spirit of the Australian 'counterculture' from the 1970s through to today.