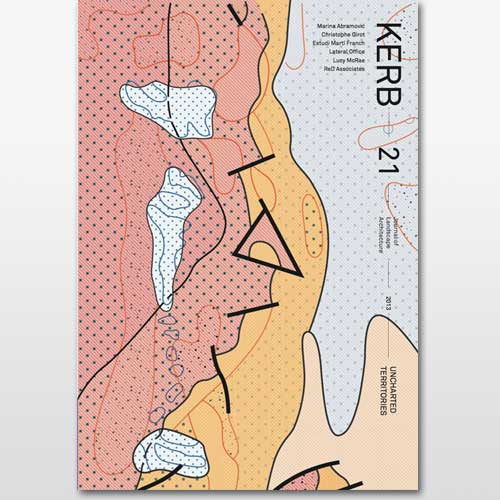 Kerb 21 Journal of Landscape Architecture: Uncharted Territories
RMIT Landscape Architecture Program
About the book
Practitioners of landscape architecture tread the line between creator and curator.
Kerb 21 explores how the global condition is influencing practitioners, their methods and the dynamic that exists in the discipline between the established and multidisciplinary practices.
This issue of Kerb aims to initiate a diverse discourse on how different modes of practice are shifting the discipline.
What are these modes of practice, and what are they responding to? Alternate modes of practice give us the tools to respond to the issues unfolding around us and to synthesise design thinking into other domains.
Available Now