Meet our Authors
Ulo Pukk graduated with a Bachelor of Applied Science from Swinburne University of Technology majoring in Computer Science and Mathematics, and works in Information Technology.
Ulo and his twin sister Kornelia Freeman are the authors and photographers for Melbourne Books' Portraits of Victoria series, which to date includes: The Dandenong Ranges, Parks & Gardens of Melbourne, Laneways of Melbourne, Melbourne Highlights, The Mornington Peninsula To Wilsons Promontory and The Yarra Valley & Surrounds.

Kornelia and Ulo enjoy photography, travel, researching historical sites, uncovering secrets and showcasing the beauty of Victoria.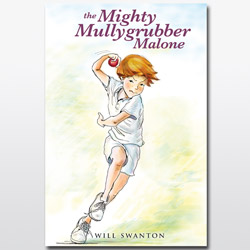 The author, Will Swanton, is a cricket writer for News Ltd. He has been working as a journalist for over ten years, most recently for the Sydney Morning Herald. He has covered Test matches worldwide, as well as the Olympics and other major sporting events. He is the author of The Mighty Mullygrubber Malone.